This guy is probably one of my biggest influences although he doesn't make music he sells it and broadcasts it to the nation and has done ever since I can remember. My first experiences of this guy were when he did his Saturday afternoon slot on Radio 1 think it was an R&B chart he also played alot of Old School classics if I remember I guess this is what planted the seed for my love of all things R&B Pre-1995.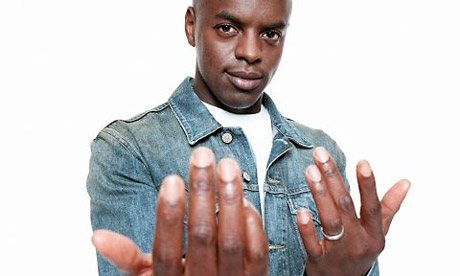 At the moment he is the only DJ in the U.K on three stations Radio 1, 1xtra and Radio 2 (although his Radio 2 isn't as well known its probably hes best imo Real R&B/Soul). Then you've got The Lick which he used to present R.I.P – The Lick.
There isn't much this guy couldn't tell you about 90s R&B, Soul and everything in between he is a fountain of knowledge and a massive inspiration in the musical path in my life – Thanks Trev!
My part over recently launched site SBTV.co.uk have done a series of three interviews with the man himself and they are really interesting I could listen to this guy for hours…
Thanks to sbtv for making these
oh and DJ Yasmin she seems cool I don't know her but yer follow her on twitter….
Post by: Richard
Tags: sbtv, sbtv.co.uk, Trevor Nelson